Carbon bag filters are used to remove odors, gasses and volatile organic compounds (VOCs) from the air. General Aire offers a selection of carbon bag filters that help save energy and meet indoor air quality needs.
Carbon Bag Filter Products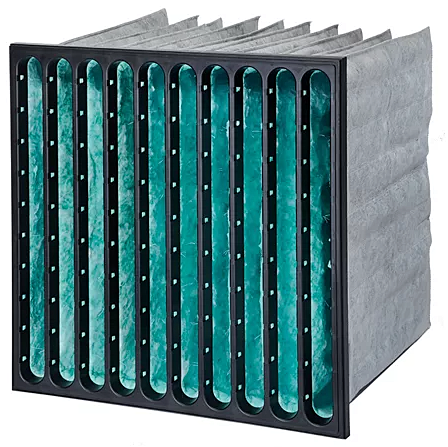 Camfil City-Flo® XL Bag Filter
Energy-Saving, Pocket-Style for Removal of Particulates and Odors
The Camfil City-Flo XL addresses the indoor air quality needs of today's green buildings and may be applied in applications where particulate and odorous contaminants may be a concern. The City-Flo XL is ideal for removing contaminants associated with harsh urban environments.
Read More