General Aire offers high-quality ceiling panel filters for use in clean room ceiling modules.
Ceiling Panel Products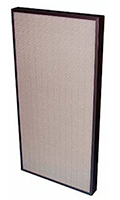 Camfil Megalam® Mini-Pleat Panel Filter
Camfil Megalam® HEPA/ULPA mini-pleat panel filters for installation in cleanroom ceiling modules or filter housings. They are available in 53mm, 70mm or 100mm pack depths with gasket, knifeedge or gel channel for sealing to mounting hardware.
Read More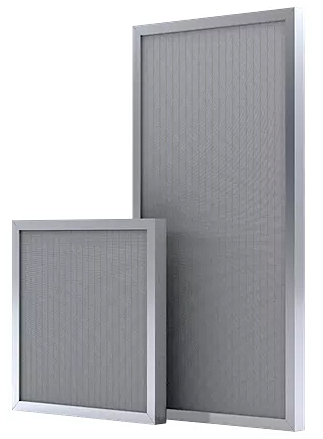 Megalam EnerGuard
Filter efficiency without compromise. Low out-gassing, chemically resistant, hydrophobic and durable.
Camfil e-PTFE filters have been developed specifically for the most demanding high-efficiency filtration applications. e-PTFE media has a unique close matrix that offers superior particle capture and high media tensile strength when compared to standard HEPA media.
Read More